Celtech inc. Laboratory Interiors
Servicing your Laboratory Needs for over 50 years
Metal Casework
Powder Coated Steel that is the industry standard, modular and flexible to meet most needs.
Wood Casework
Veneer Casework made to the highest quality that looks great in any laboratory.
Phenolic Casework
Solid Phenolic Resin Panel Construction allows this to be used in the most corrosive environments.
Fume Hoods
Designed to meet a wide range of applications, built to the highest current ASHRAE 110 Standards.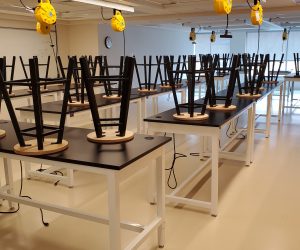 Workstations
Movable or Mobile- these units can be customized to meet a variety of needs.
Work Surfaces
Having varying levels of chemical, heat, impact and moisture resistance as well as price points.
Shelving
Provided as an integral part of your lab benches or as free-standing flexible units
Service Fixtures
Available in various coatings and configurations to handle whatever is needed
Specialty Products
To complete your Laboratory's unique needs that are not available elsewhere